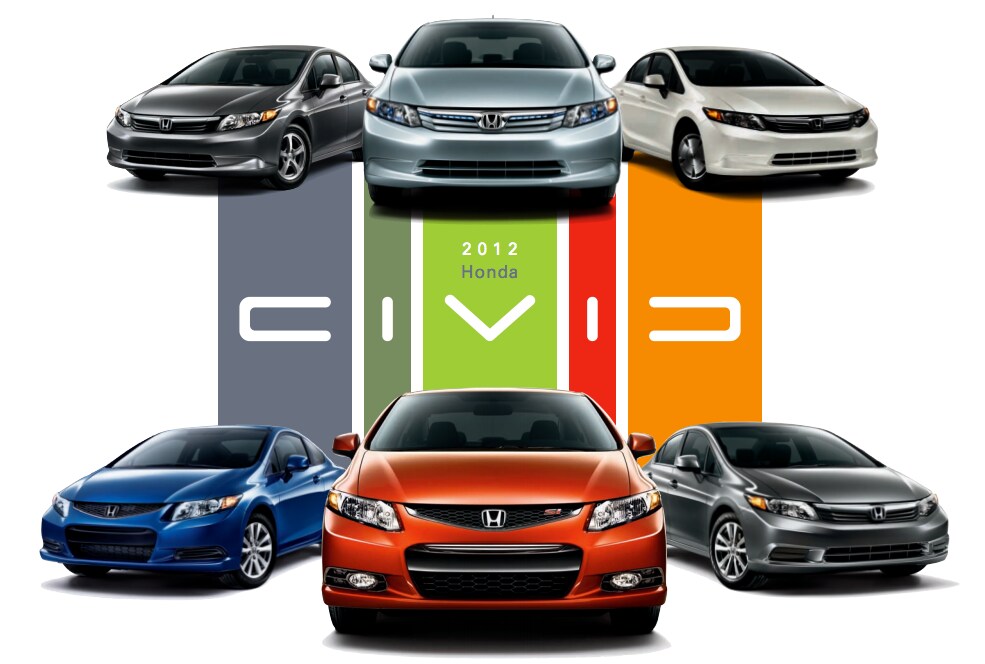 "I am very happy that I purchased this EXL Civic. I'm enjoying the leather seats, moon roof, navigation, etc. The car is delightful to drive in the city and on the highway and it has more than enough pep for my needs (particularly when econ mode is off, but I usually keep it on to enhance fuel economy). I love the i-mid screen - it's convenient to glance at the upper-level screen while driving. The tech is user-friendly and the voice commands are effective and quite intuitive."
-Edmonds.com Consumer Review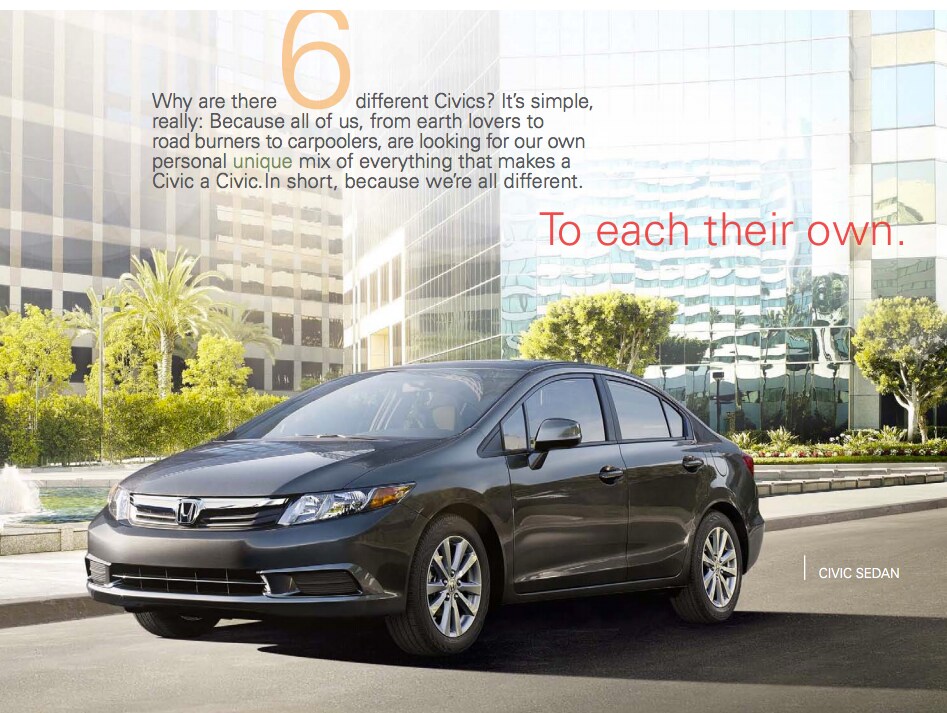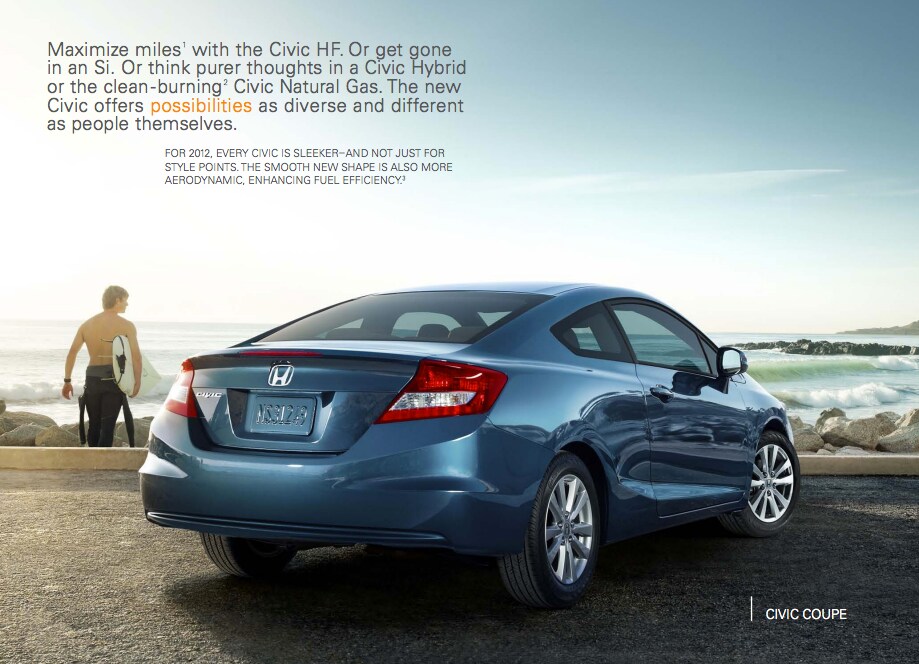 "It is so good looking, and it is so wonderful to drive. I researched many vehicles through Consumer Reports and Edmunds and also Kelly Blue Book, and I wasn't quite sure. However, I am in love with how it drives. It is so right for me. I wanted fun, and I got fun. I wanted economy, and I got economy. I wanted a great looking vehicle, and I got that too."
-Edmonds.com Consumer Review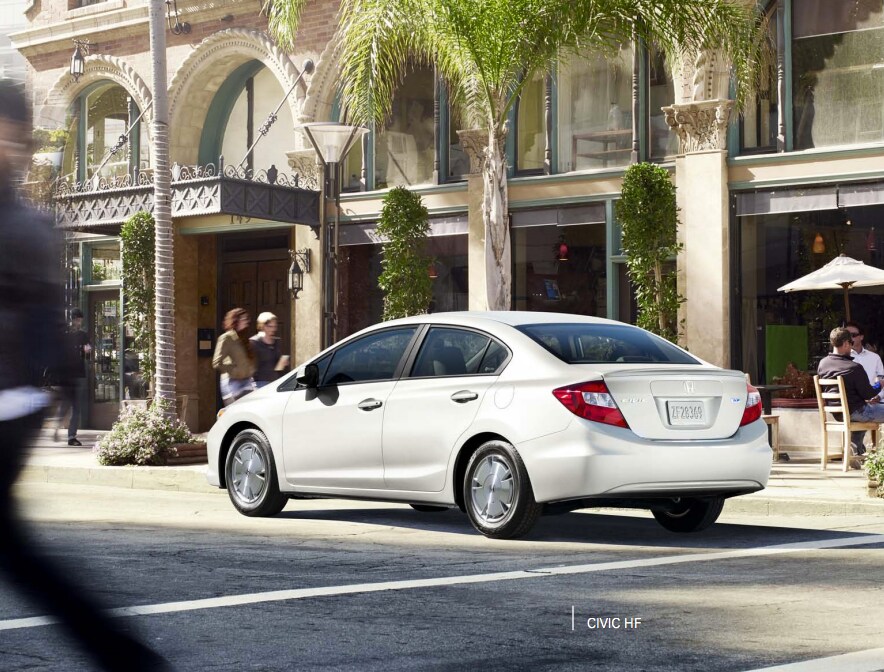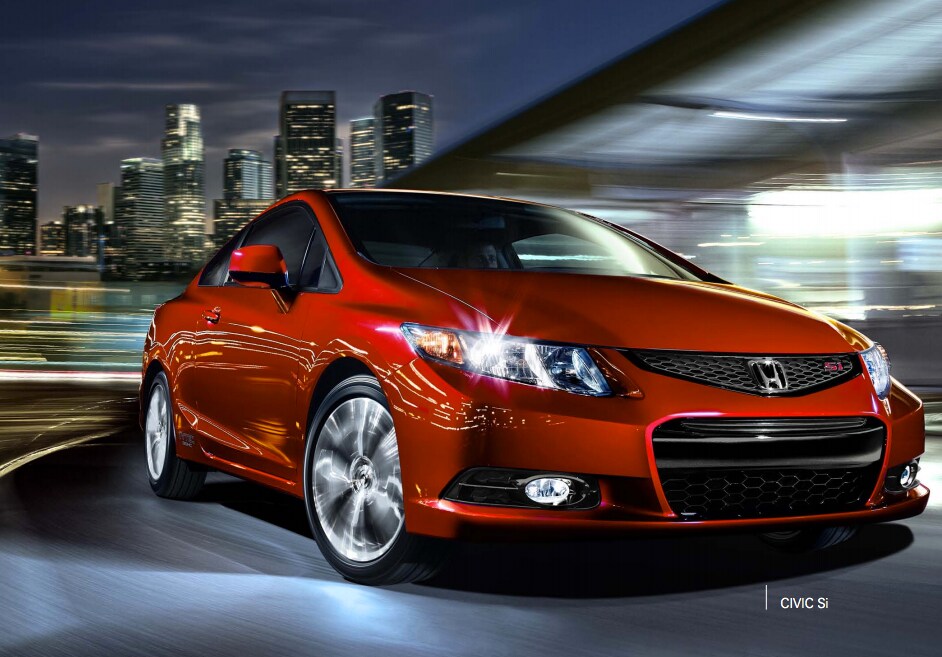 "I purchased this car new because it felt like a quality product from Honda. The MPG is Fantastic. The instant display bar with MPG makes driving the car a fun "game" to maximize your mileage per gallon. Driving in mostly stop and go traffic I am averaging over 33 miles per gallon! It takes a very light foot but the instant display gives you the feed back to learn to drive with a very light foot on the gas peddle. Well done Honda!" *
Edmonds.com Consumer Review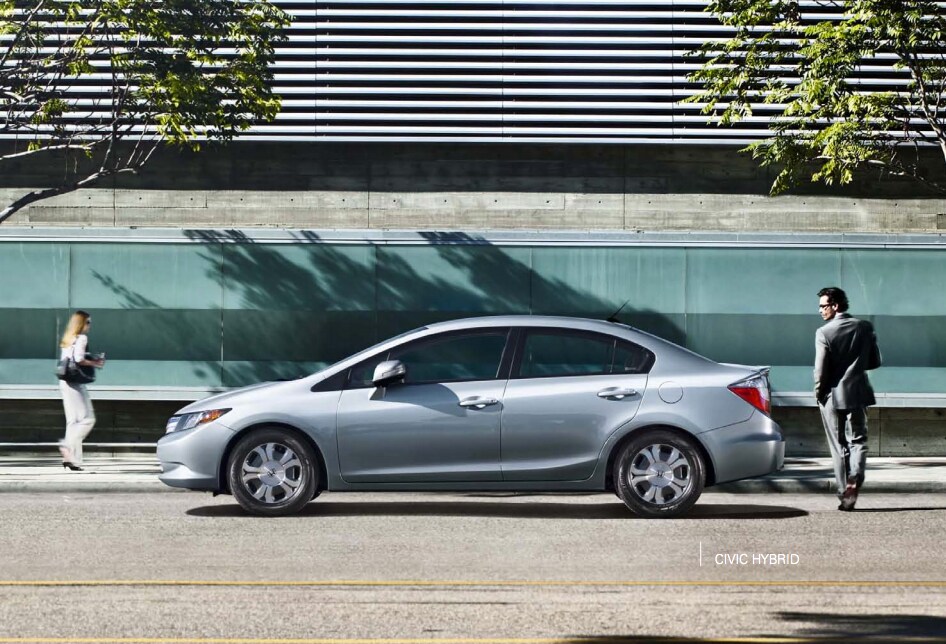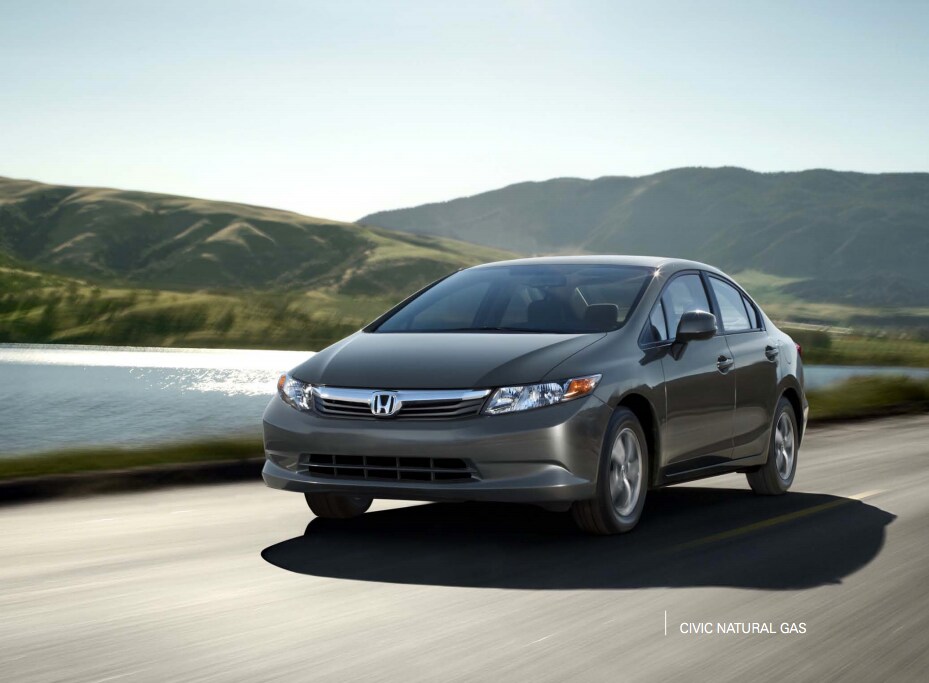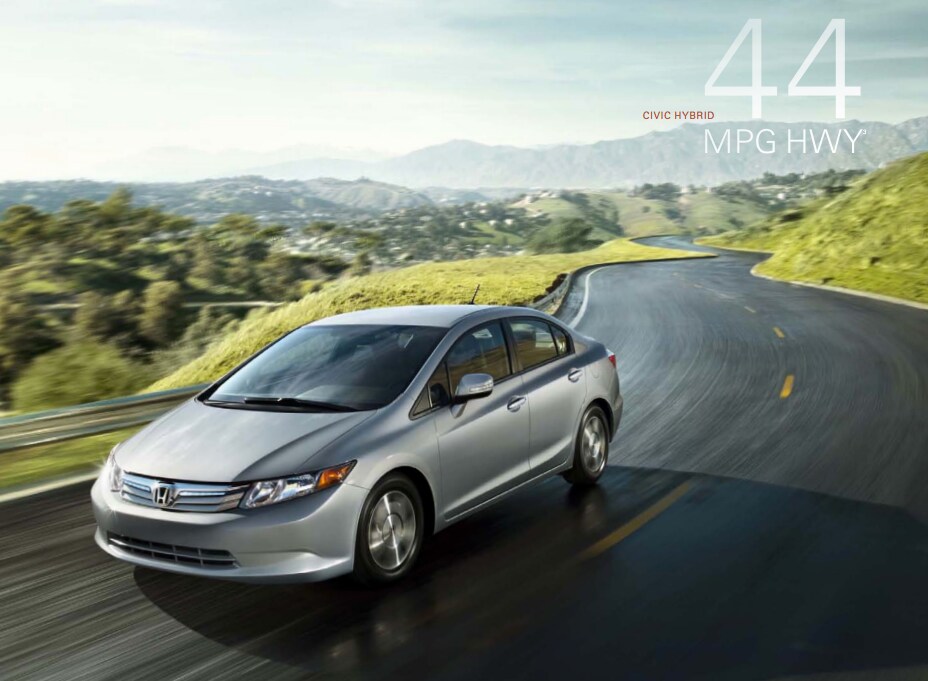 We all have our own idea of good, clean fun.
Some get giddy squeezing the last drop of 
go out of a gallon. So they opt for the 
Civic Hybrid. Or maybe the new Civic HF. 
Take your pick. Each is gifted with enough 
fuel-saving
1, 3
 technology for fewer fill-ups.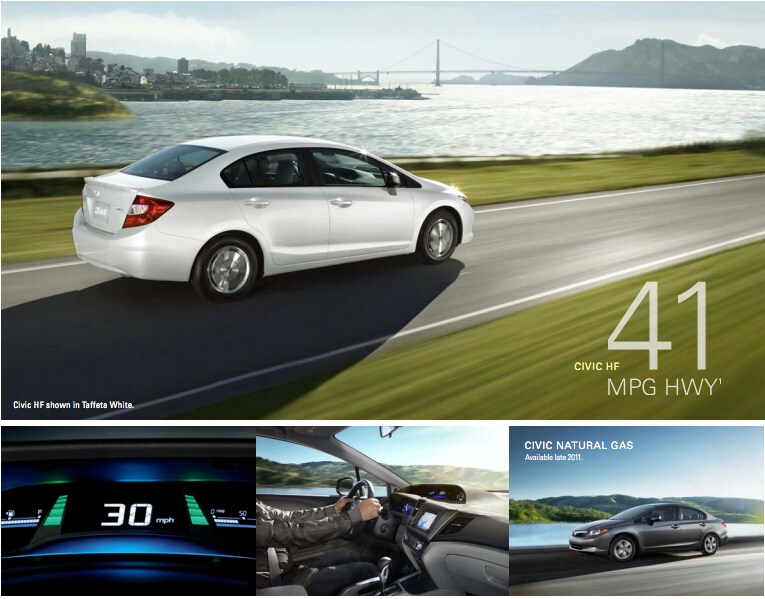 THE MAGIC BUTTON
Push the ECON button,* and the 
Civic can transform itself into 
a fuel-efficiency fanatic
.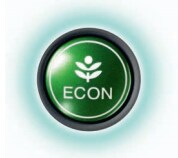 POWER, OR PRUDENCE?
You choose. With green and blue coaching bars, Eco Assist™* tells you 
how economically you are driv
ing.
IF A CAMEL WERE A CAR?
...it might be called the Civic HF. It's a specially tuned model that 
makes the most of every gallon.
A NATURAL ALTERNATIVE
The new Civic Natural Gas (available late 2011) gets its power from compressed natural gas a cleaner,
low-emissions alternative.